Congratulations to PTJH and PTMS on being named District Champions!! Incredible growth in many ways.🏆 I am so proud to be a member of this team!! We showed everyone in east Texas what can happen with hard work and determination!! 🌎 In addition to the domination on the scoreboard, every PT teacher and student exemplified the best in class and respect throughout the event!!🏆 #PiratePride #PineTreePirates

So excited to see our ExCEL graduates walk across the stage as they move from students to adults. Proud of their accomplishment and look forward to seeing what the future holds for them.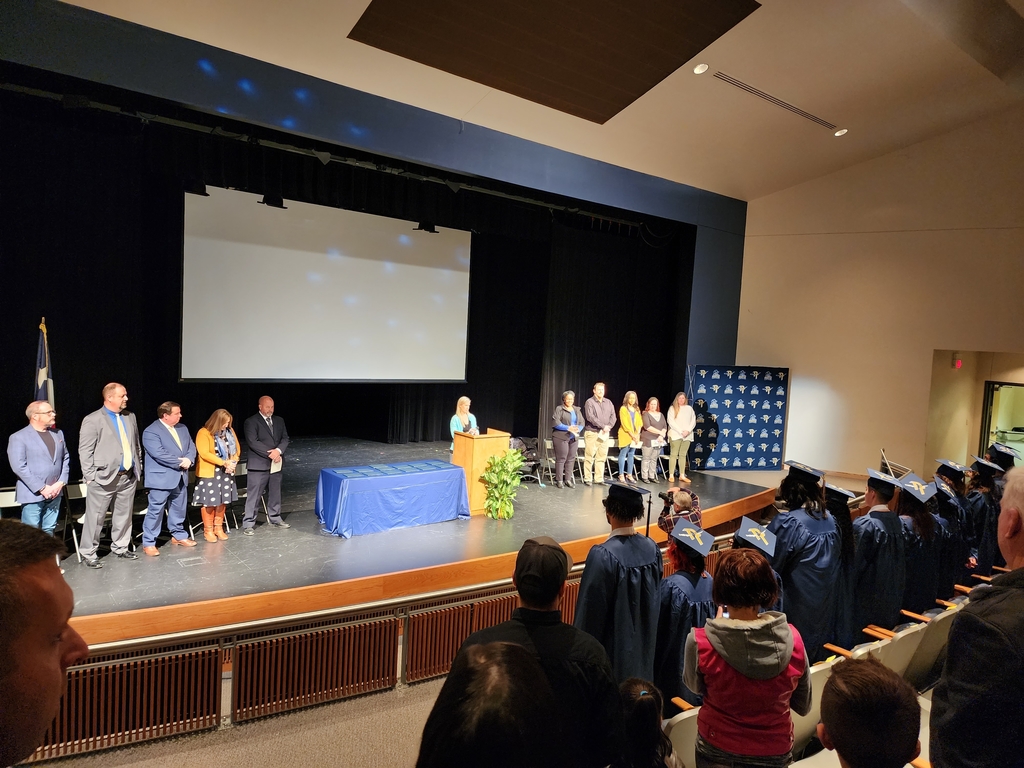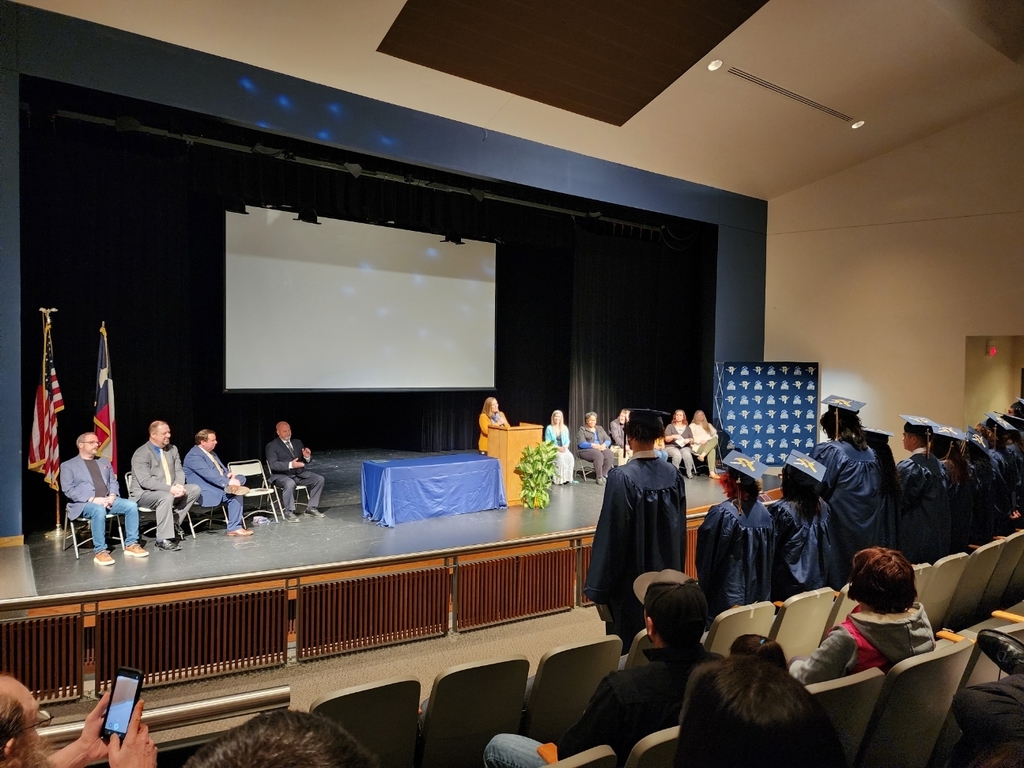 Congratulations to Rylie Waclawczyk for being nominated for Athlete of the Year by Longview Orthopaedic STAR Foundation! Rylie is a senior goalkeeper on the soccer team. Rylie played volleyball as a freshman and sophomore. She was a starter on the 2022 Co-District Champion soccer team and is a member of the golf team as a senior. Rylie was awarded Honorable Mention/Academic All-District as a sophomore and 1st Team All-District/Academic All-District as a junior. She is a member of the National Honor Society, Z Club, Student Council, DECA and received the regional art award. Rylie is Sr. class Vice-President, serves as Art Club President, and is a student blood donor. She works at youth soccer camps and is a North Texas soccer referee. She is ranked in the top 10 in her class with a GPA of 4.2, but she never lets her extra-curricular activities get in the way of her studies. According to the head soccer coach, Chris Yoder "Rylie is the epitome of a well-rounded student-athlete. She is extremely dedicated to everything she does.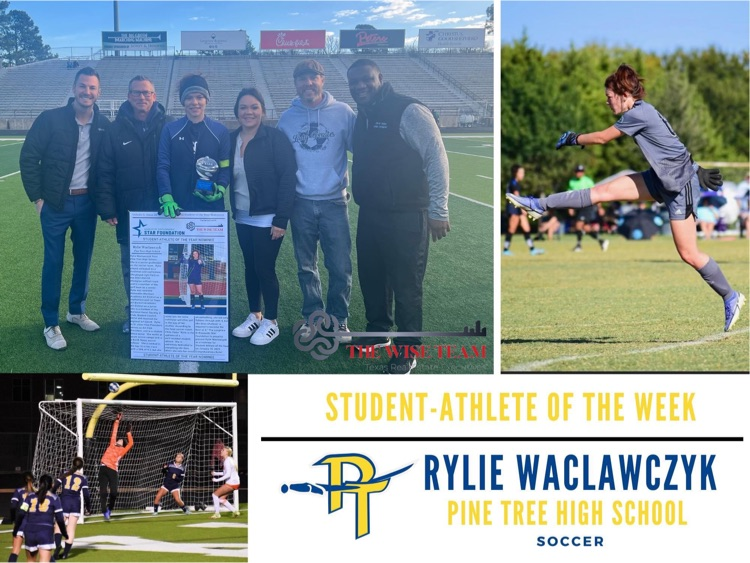 Coach Sarkisian, University of Texas, visits Pine Tree High School recruiting Dealyn Evans.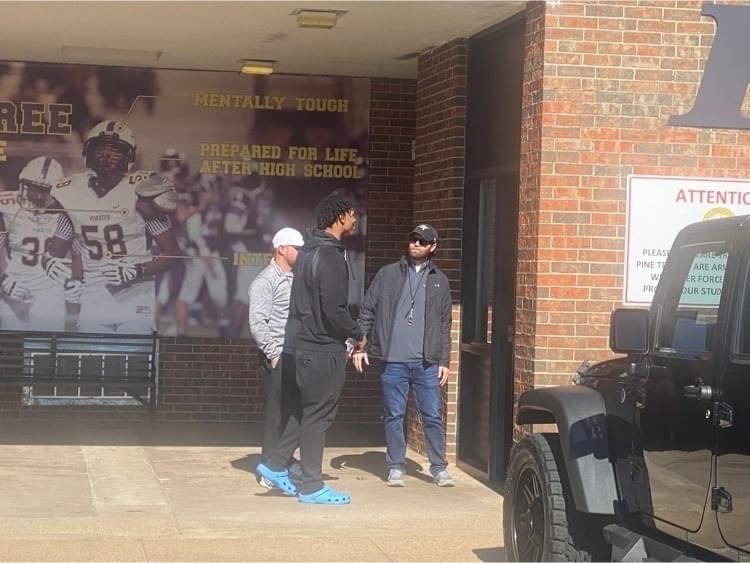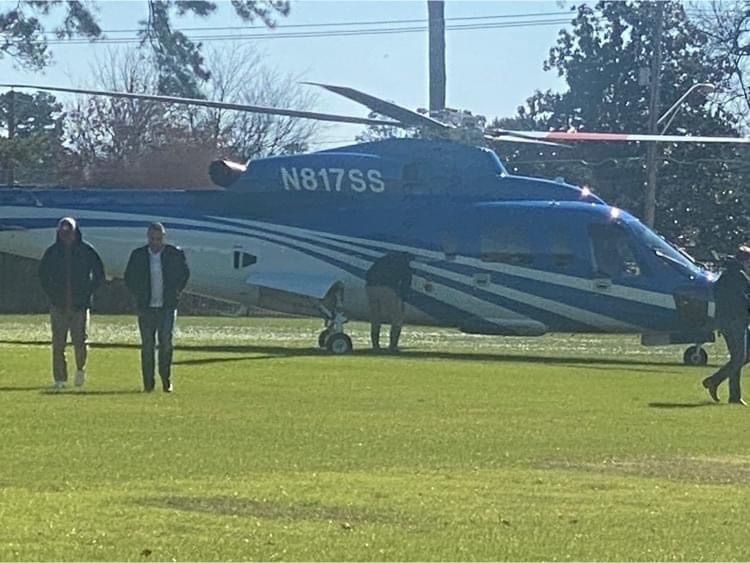 Pine Tree is hosting a Job Fair during Expedition 2023 on Thursday, February 16 from 6pm-8pm at Maude Cobb Convention Center. Apply in person, network with teachers, staff and administration and discover what Pine Tree has to offer. Our human resource team will have on-site interviews for teaching positions. We can't wait to meet you!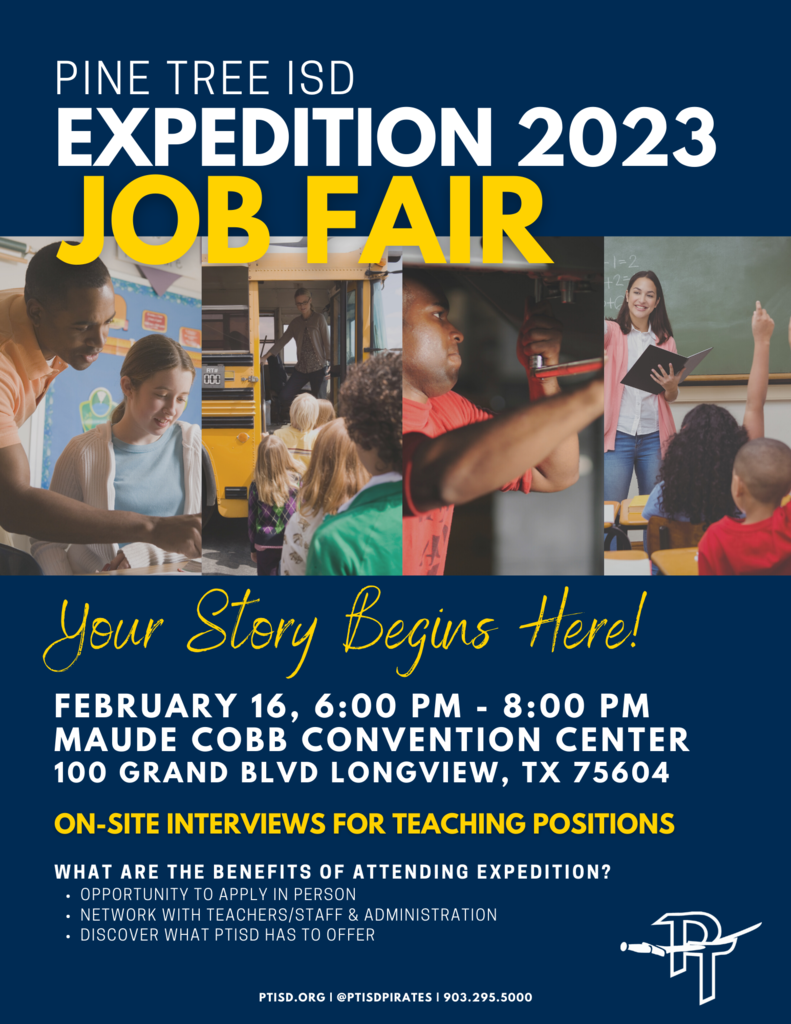 Unfortunately due to weather, the Varsity game has been moved to tomorrow evening. Game time to remain the same. JV game has been cancelled.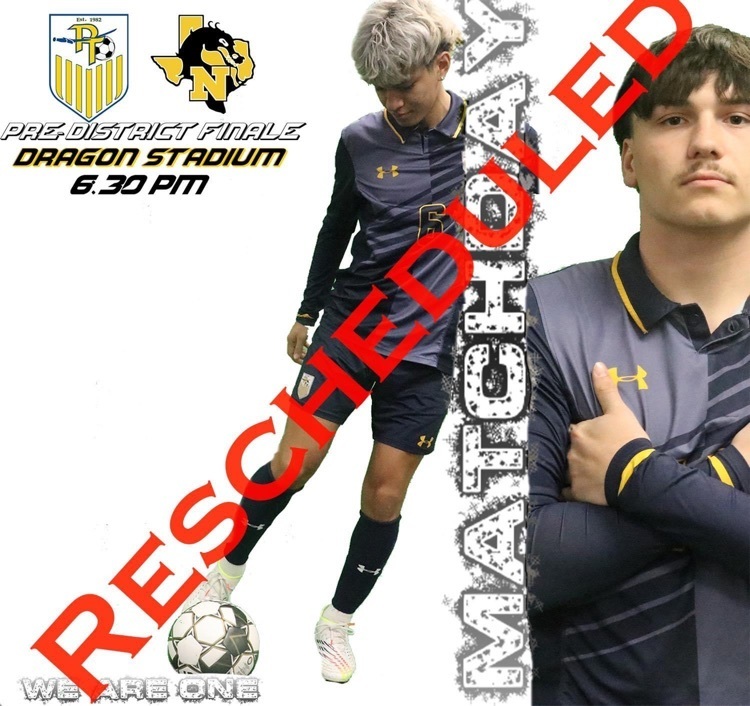 Join Pine Tree ISD for our Black History Month Program on Wednesday, February 15th at the Pine Tree High School Theatre. Doors open at 5:30pm. Program starts at 6:00pm.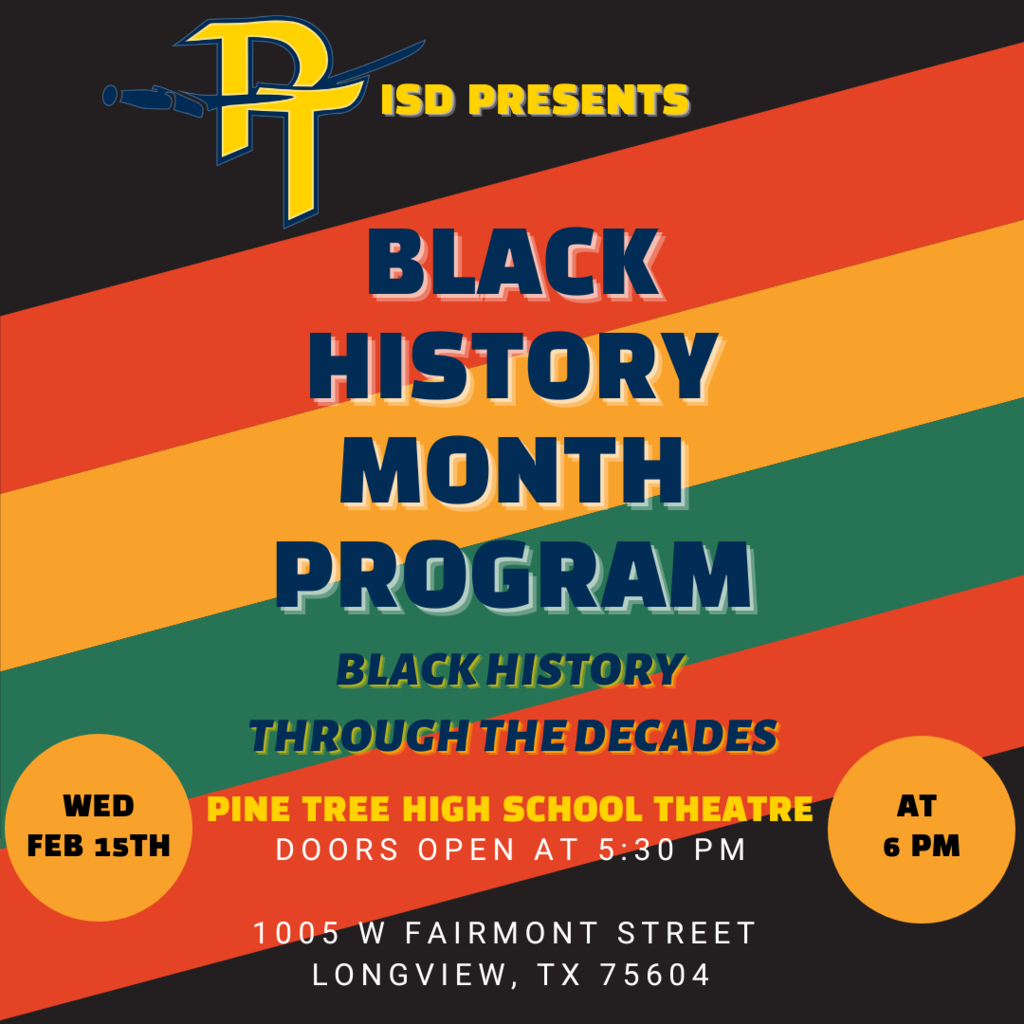 If you aren't at Pirate Stadium right now you are missing out!! Come get hotdogs, hot chocolate and popcorn and enjoy a drive in movie!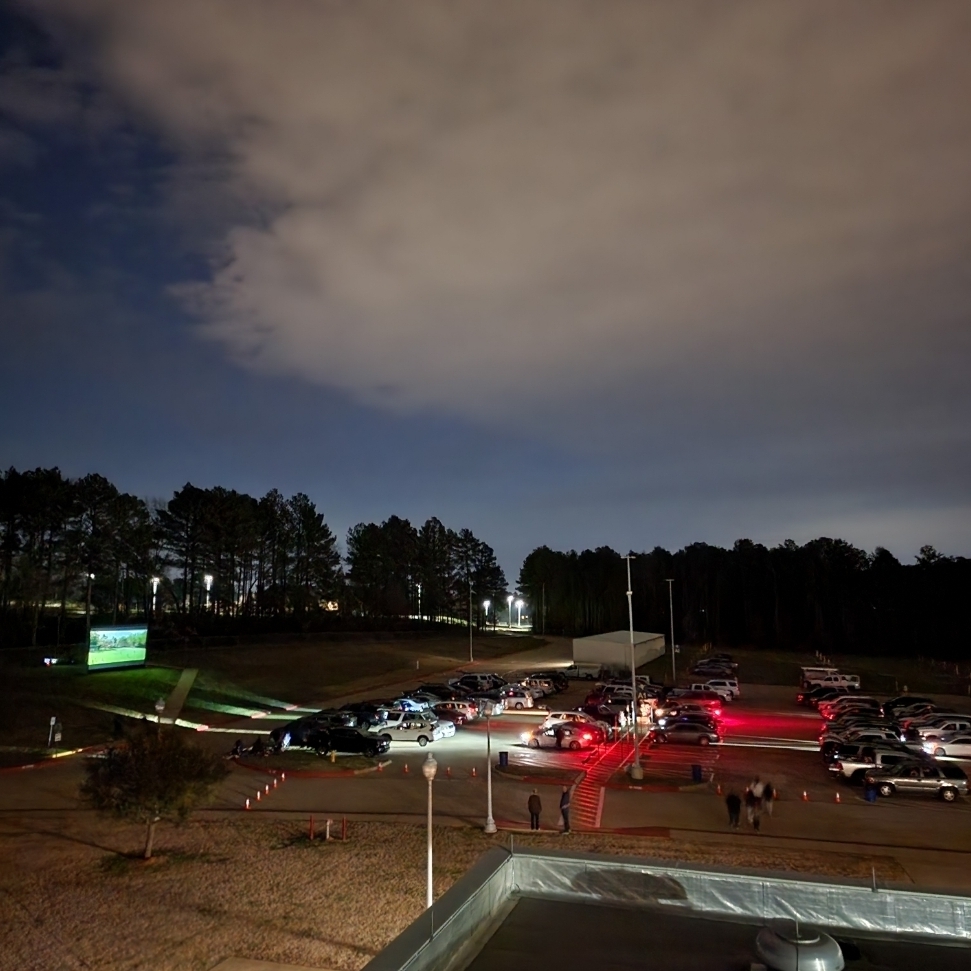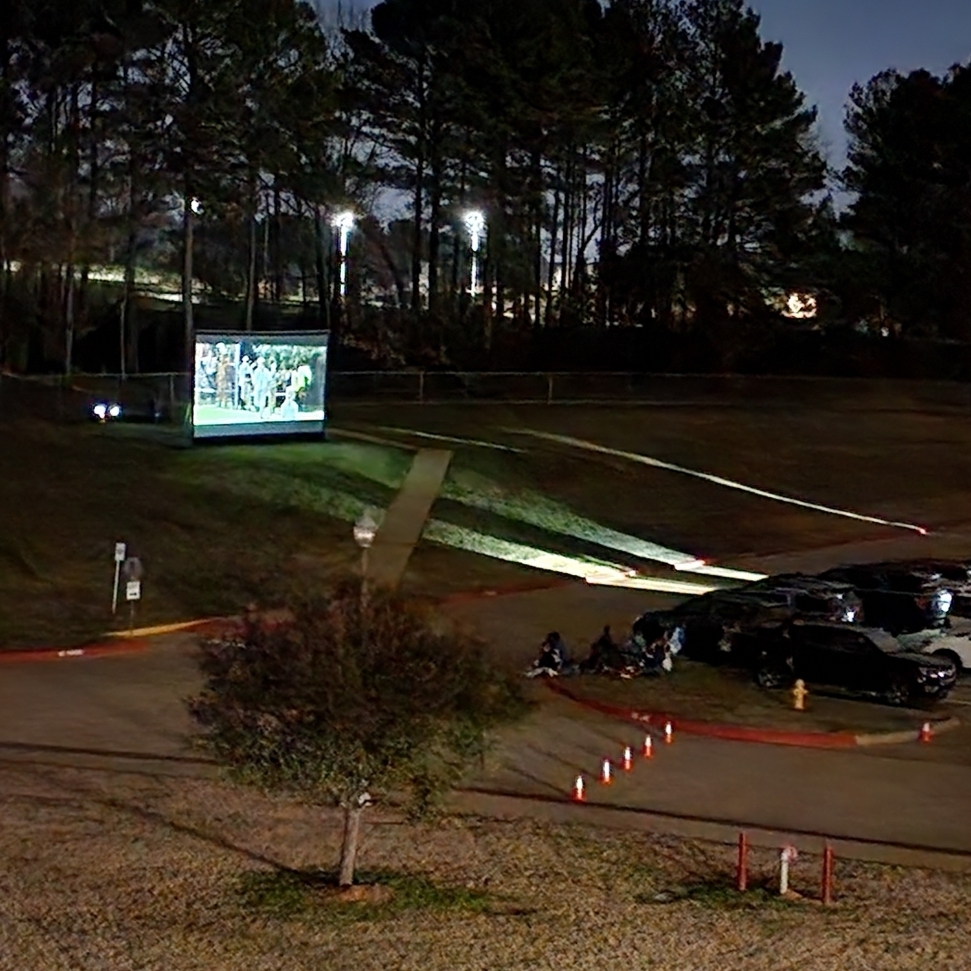 Pine Tree High School Students Selected for RYLA Awards Five PTHS juniors have been chosen for the Rotary Youth Leadership Awards (RYLA)! Sponsored by Rotary Club International, these students were chosen based on leadership potential, school involvement, and academic success. They will attend RYLA camp in February to network with area juniors and build on their leadership skills. The students chosen are Stephanie Viramontes, Hannah Smith, Rashaud Holloway, Ja'Ryah Johnson, and Alex Brace. #pirateproud

The Pine Tree DECA Chapter competed at the district competition in Pittsburg, Texas on January 18th, and 13 competitors qualified for the DECA State Career Development Conference in Dallas on March 9-10. Winners are: Adrian Juarez-Principles of Business Administration; Laney Schroeder-Principles of Finance; Allison Howland- Apparel and Accessories Marketing; Josue Rodriguez -Automotive Services Marketing; Erika Furlong, Rachel Malloy - Hotel and Lodging Management; Ben Bigham- Restaurant and Food Management; Jessica Garcia and Rylie Waclawczyk- Buying and Merchandising Team decision making; Reddic Rau and Bryan Nunez- Entrepreneurship Team Decision Making; Seth McFarland and Hayes Daugbjerg- Sports and Entertainment Marketing. The chapter also received Thrive recognition for completing the community service and promotional campaigns.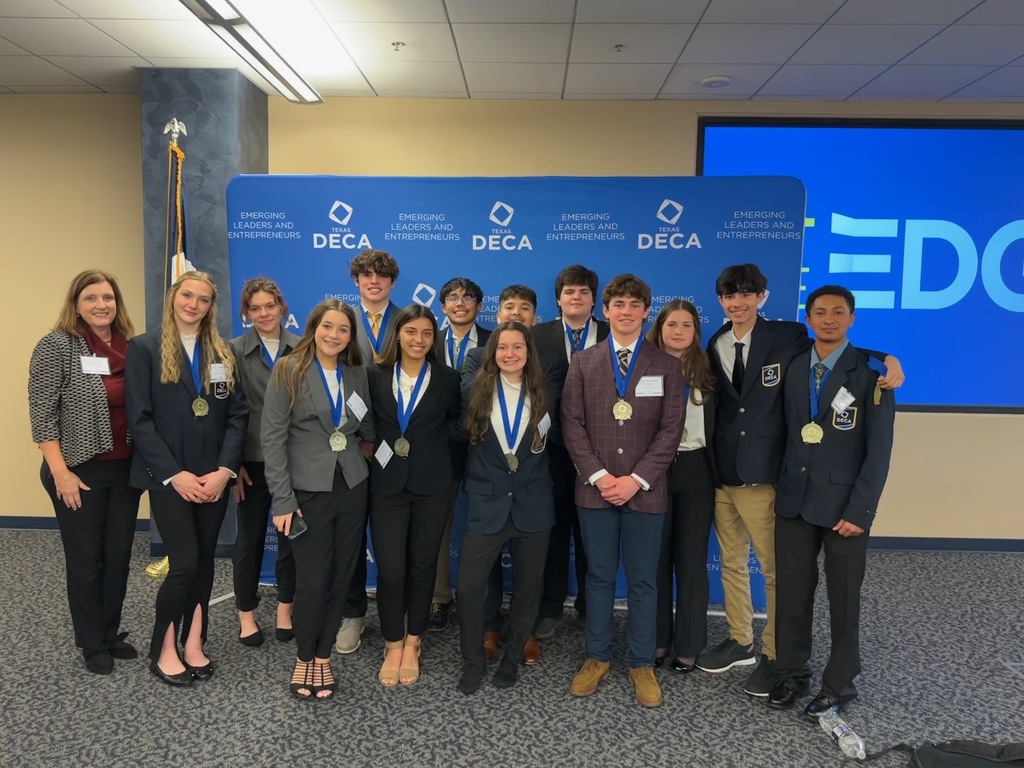 Tonight is movie night! Park and enjoy The Sandlot from your car at Pirate Stadium tonight, January 20th. Enjoy free hotdogs, popcorn and hot chocolate. Gates open at 6:00 pm. Showtime is 6:30 pm. Students may not be dropped off. Students under the driving age will need to be accompanied by an adult.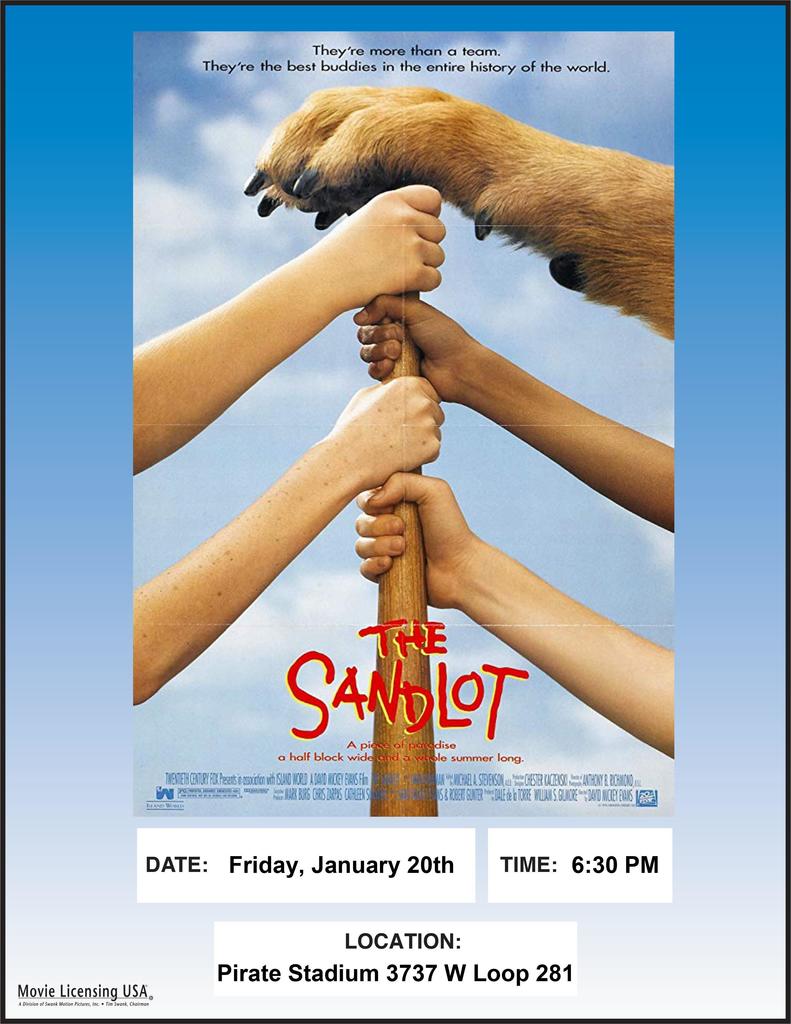 Join us at Pine Tree Expedition 2023, a community event that will showcase Pine Tree. Visit with students, teachers and administrators from each campus and department about pathways to success, innovative projects, extracurricular activities, special programs, and more. Enjoy student demonstrations, fine arts performances; learn about volunteering and job opportunities. This is your chance to discover what makes Pine Tree great all in one location. Make plans to join us on Thursday, February 16th from 6pm - 8pm at Maude Cobb Convention Center 100 Grand Blvd.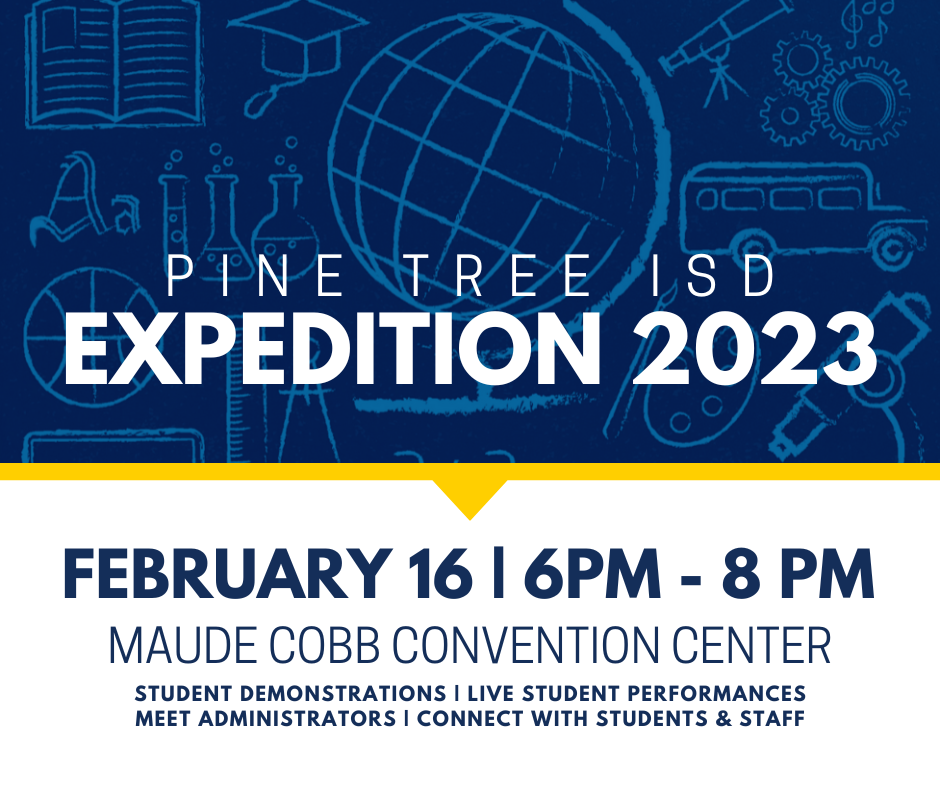 Pine Tree Powerlifting Earns 17 Medals at Hallsville Meet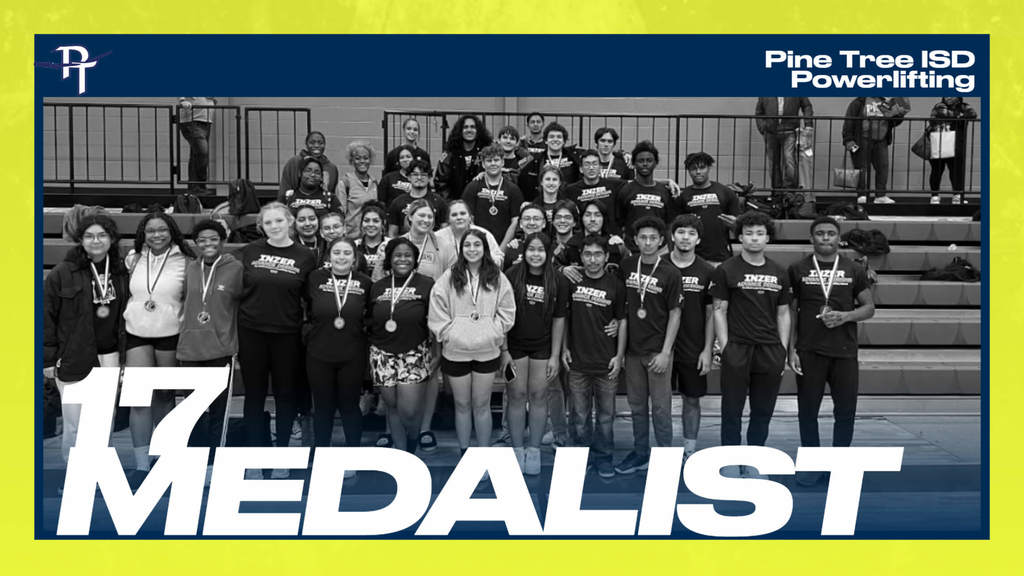 Pine Tree is hosting a movie night! Park and enjoy The Sandlot from your car at Pirate Stadium on Friday, January 20th. Enjoy free hotdogs, popcorn and hot chocolate. Gates open at 6:00 pm. Showtime is 6:30 pm. Students may not be dropped off. Students under the driving age will need to be accompanied by an adult.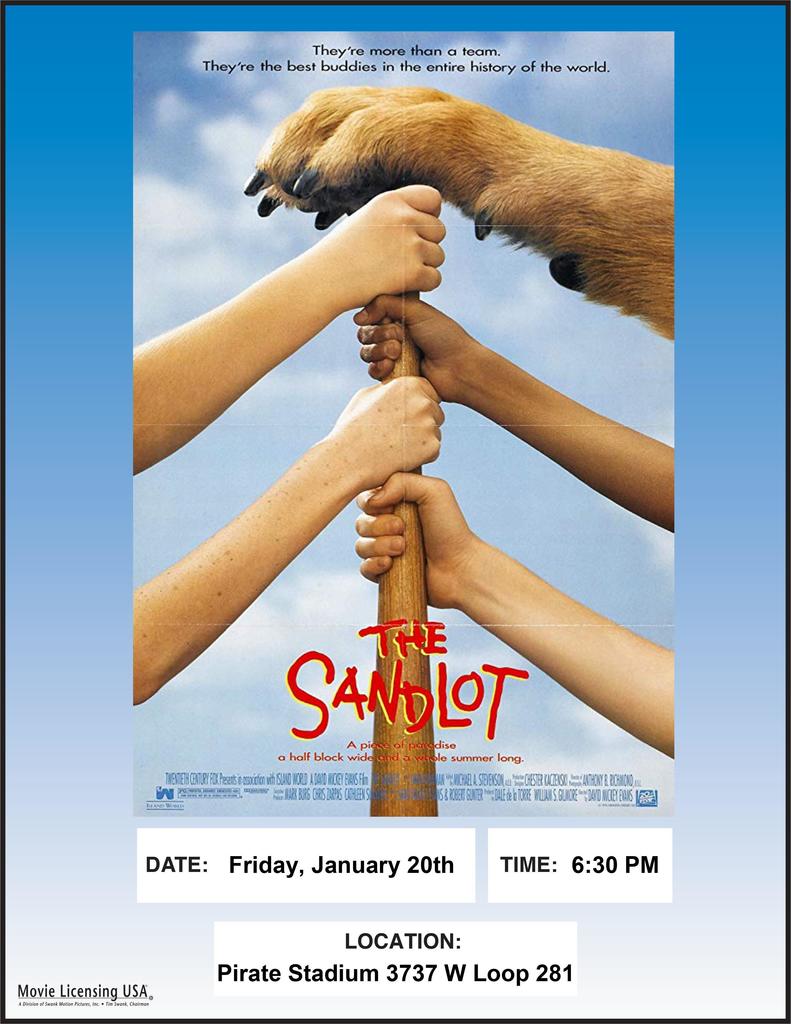 Shop Pirate Outfitters for your cold weather spirit gear. Open this week Tuesday - Friday 9am-1pm and 1:30pm-5:30pm. Entrance is at the back of Eastman Credit Union 2002 W Loop 281, Longview, TX 75604.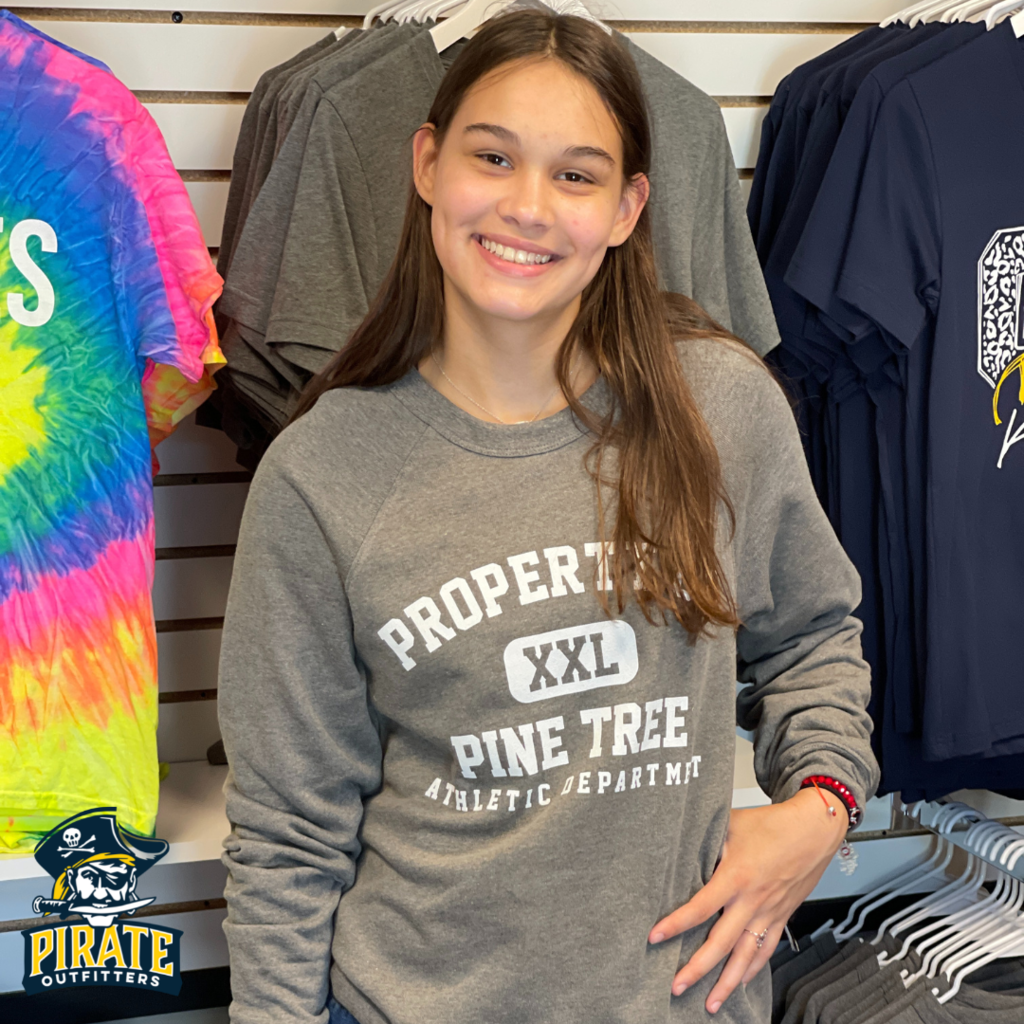 Great start to the year at our first powerlifting meet in Hallsville!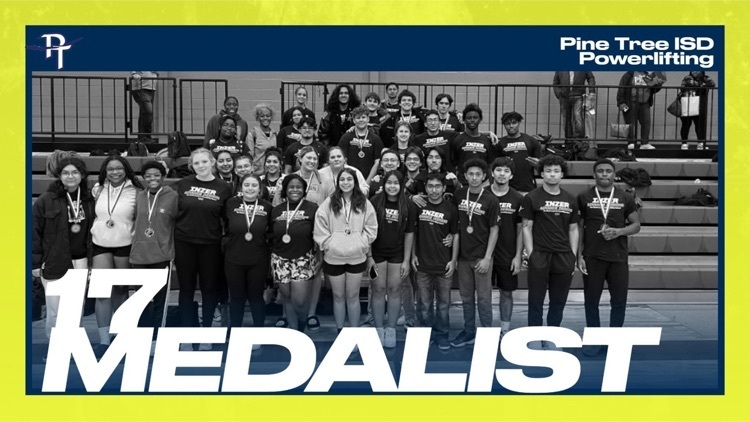 Pirates took 2nd place overall with several first-place finishes at the Pine Tree Invitational where we welcomed 26 schools. We are proud of our competitors and are excited about the momentum they have going toward our district meet in March. Keep it up, Academic Pirates!

Shout out to our Pine Tree Cheerleaders who worked hard the past few months on their routine and competed at the UIL State Championship this past week. Go Pirates!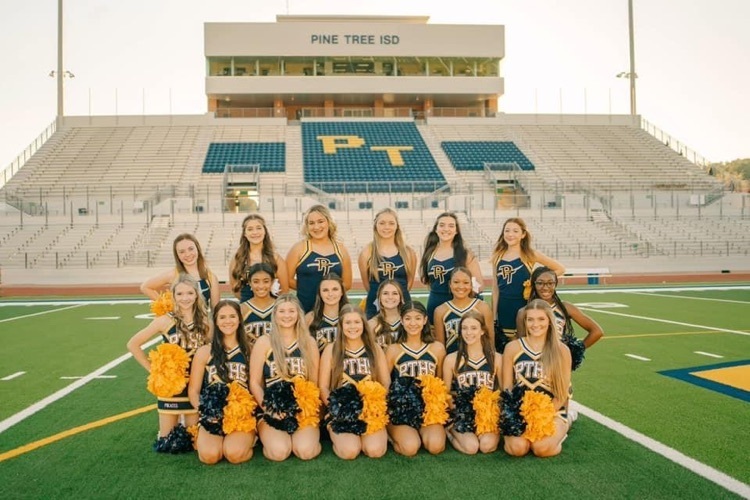 Individual results from our high school and middle/junior high UIL meets today coming soon, but for now we want to congratulate our Pine Tree 6th, 7th, and 8th grade MATH SCIENCE TEAM coached by Michelle Randall because they are currently UNDEFEATED after taking 1st place today!

Pine Trees Athletic Trainer captain Alondra and co-captain Cheyenne, with special guest Jalyn, were hard at work today taking care of our boys and girls soccer teams.