The Pine Tree ISD was established in 1847, less than two years after Texas became the nation's 28th state, and James K. Polk was president. Growth was slow but stable, with agriculture being the primary source of income through the turn of the century. The oil boom in 1931 brought thousands of people to East Texas and caused rapid growth for Pine Tree Schools. Since that time, the district's reputation for quality education has attracted steady enrollment.
The Pine Tree family champions the relentless pursuit of excellence through a compassionate and safe learning environment empowering all students to develop their unique passions and to make a positive impact in a global society.
We believe in:
Lifelong Learning - We are a learning organization, where students are engaged and leaders grow.

Innovation Through Collaboration - We foster a culture of innovation: working together, adapting to change.

Trust & Safety - We provide a trusting and safe environment-accountable to the highest standards and most effective tools.

Respect - We respect each other, embracing diversity and global awareness.
All students will reach their full potential.
All students will thrive in a global society.
All students will discover and pursue their unique passions.
We will create a customized learning environment that ensures a culture of innovation.
We will maximize learning through the use of advanced resources and digital literacy.
We will boldly support the social and emotional needs of all students.
We will ensure student leadership is an integral part of our learning culture.
We will recruit, develop, support, and retain the highest quality staff.
by Mickey Wright
(sung to the tune of "You're a Grand Old Flag")
Pirates fight, fight, fight
Give em' all of your might
Pirates fight for the old blue and gold.
The Pirates are the best by far,
Daring, Courageous, and Bold.
Pirates go, go, go
Till you conquer your foe
Pirates fight and they never die
So now we fight for victory,
For that good old Pine Tree High.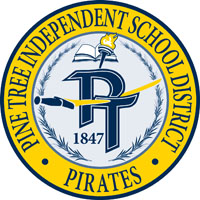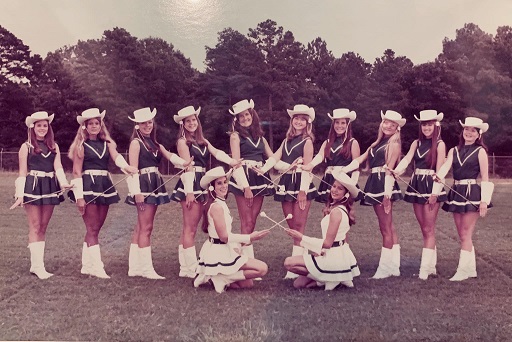 A Tradition of Excellence
Pirates Fight for old Pine Tree High
For your Alma Mater dear
Pirates fight for Old Pine Tree High,
For Victory is near,
To Pine Tree we'll be loyal
'Til the sun drops from the sky
Remembering until the end,
Pirates fight, never die.