School Resource Officers for Pine Tree ISD
The School Resource Officer (SRO) seeks to balance three roles; that of enforcer, counselor and teacher. As an enforcement officer, the SRO's primary purpose is to keep the peace and maintain safety for students and staff. This is an important element in providing an effective learning environment. As a counselor, the officer provides resource guidance to students, parents, teachers, and staff as such pertains to the law and the officer's experiences. Educators understand that what occurs in the life of a student off-campus can have an impact on student performance on-campus. The officer is an effective aid to both teacher and student, helping them cope with unusual and serious problems. As a teacher, the officer shares special law enforcement training and expertise by giving presentations in the classroom to promote a better understanding of our laws.
Crime Watch
Students, parents and community members can report suspicious or illegal activity pertaining to the district.
Email Crimewatch.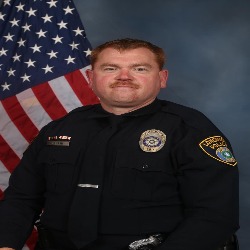 Glenn Derr III
School Resource Officer
Longview Police Dept.
Pine Tree High School
(903) 295-5031 ext 1131
Email Glenn Derr III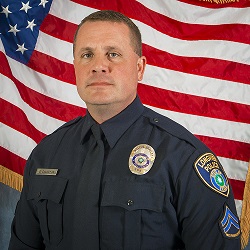 Bryan Bankston
School Resource Officer
Longview Police Dept.
Pine Tree Junior High School
(903) 295-5081 ext 1226
Email Bryan Bankston