Welcome to the Pine Tree Independent School District Tax Office website. This website is dedicated to providing quick and efficient service to the taxpayers of the district. Thank you for supporting our children.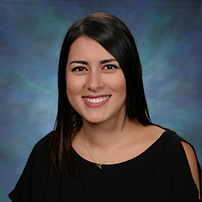 Andrea Anders, RTA
Tax Assessor-Collector
903-295-5005
Tax Office Hours:
Monday - Friday
7:30 am - 4:30 pm
Tax Office Location:
Pine Tree ISD Administration Building
Physical Address:
1701 Pine Tree Rd.
Longview, TX 75604
Mailing Address:
PO Box 5878
Longview, TX 75608
Physical Mailing Address:
1400 Silver Falls Rd.
Longview, TX 75604
Phone: 903-295-5005
Fax: 903-295-5180
PINE TREE ISD TAX OFFICE
WILL OBSERVE THE FOLLOWING HOLIDAY SCHEDULE:
SCHEDULE CHANGE:
Friday, December 15, office hours 7:30 am – 3:00 pm
CLOSED
Monday, December 18 through Wednesday, December 27
Friday, December 29 and Monday, January 1
OPEN
Thursday, December 28, office hours 8:00 am – 4:00 pm