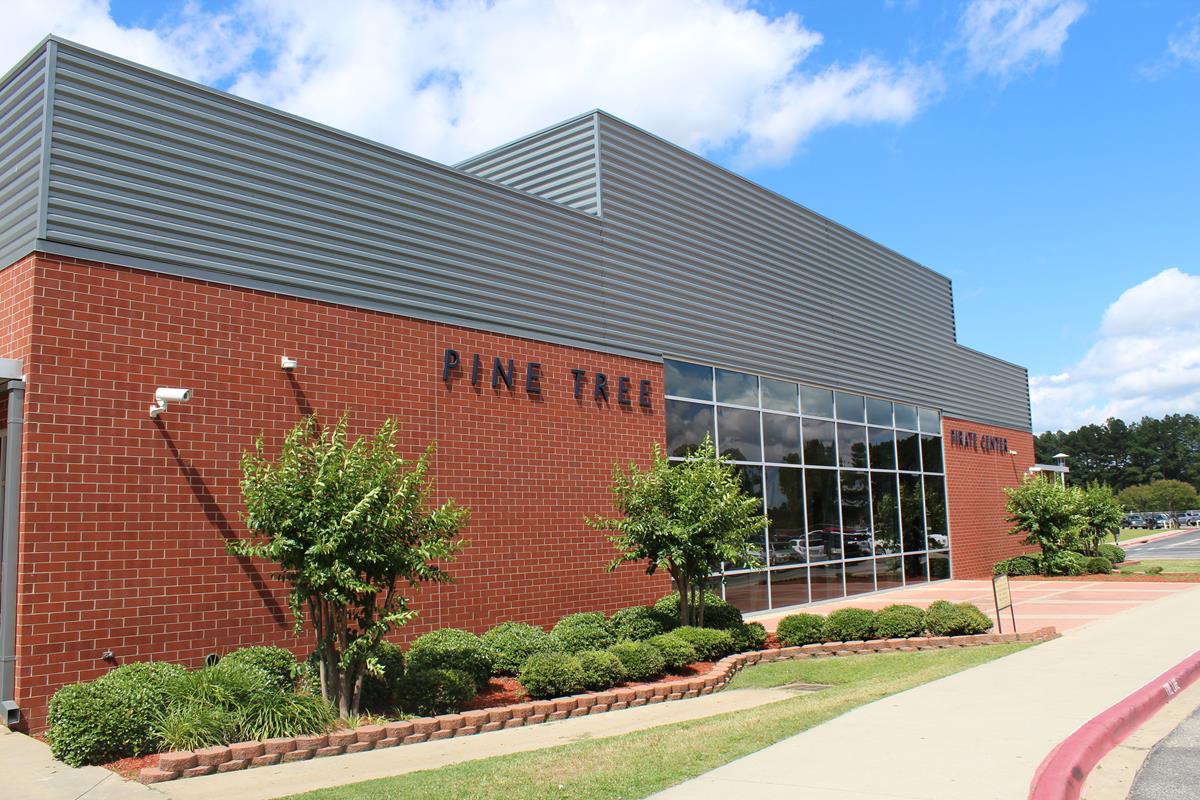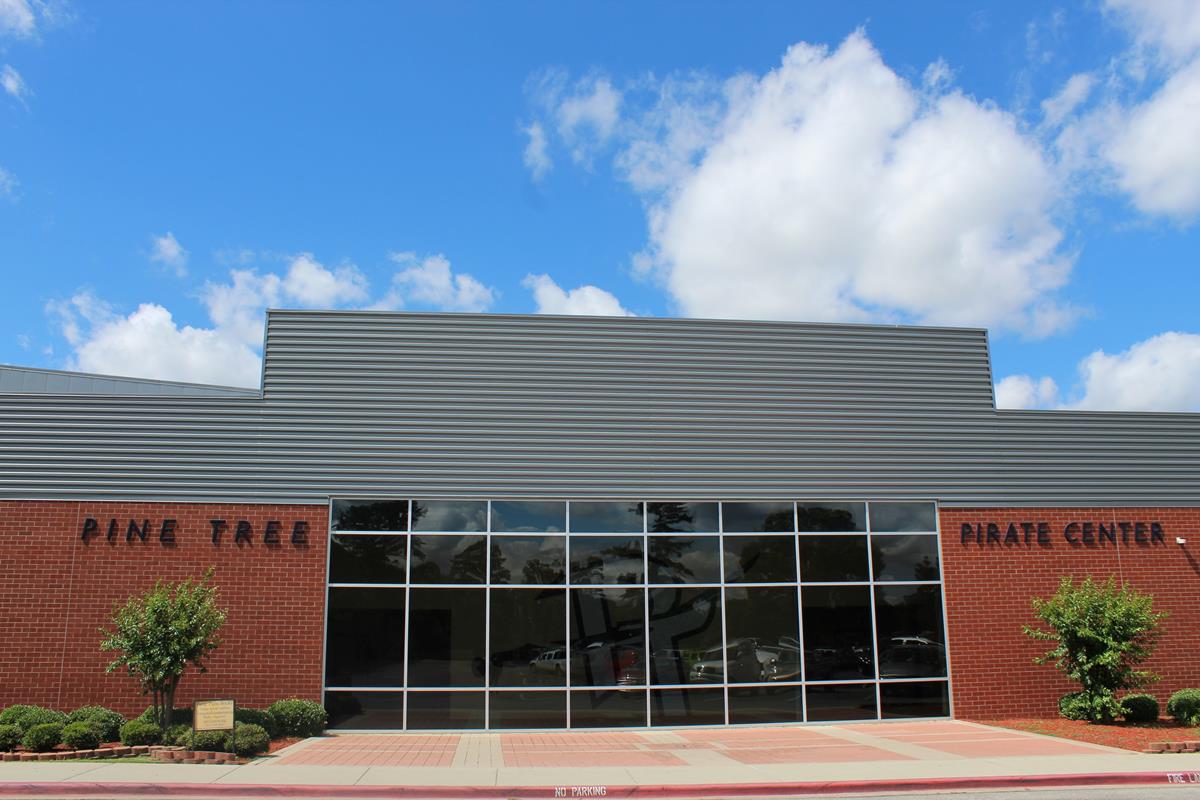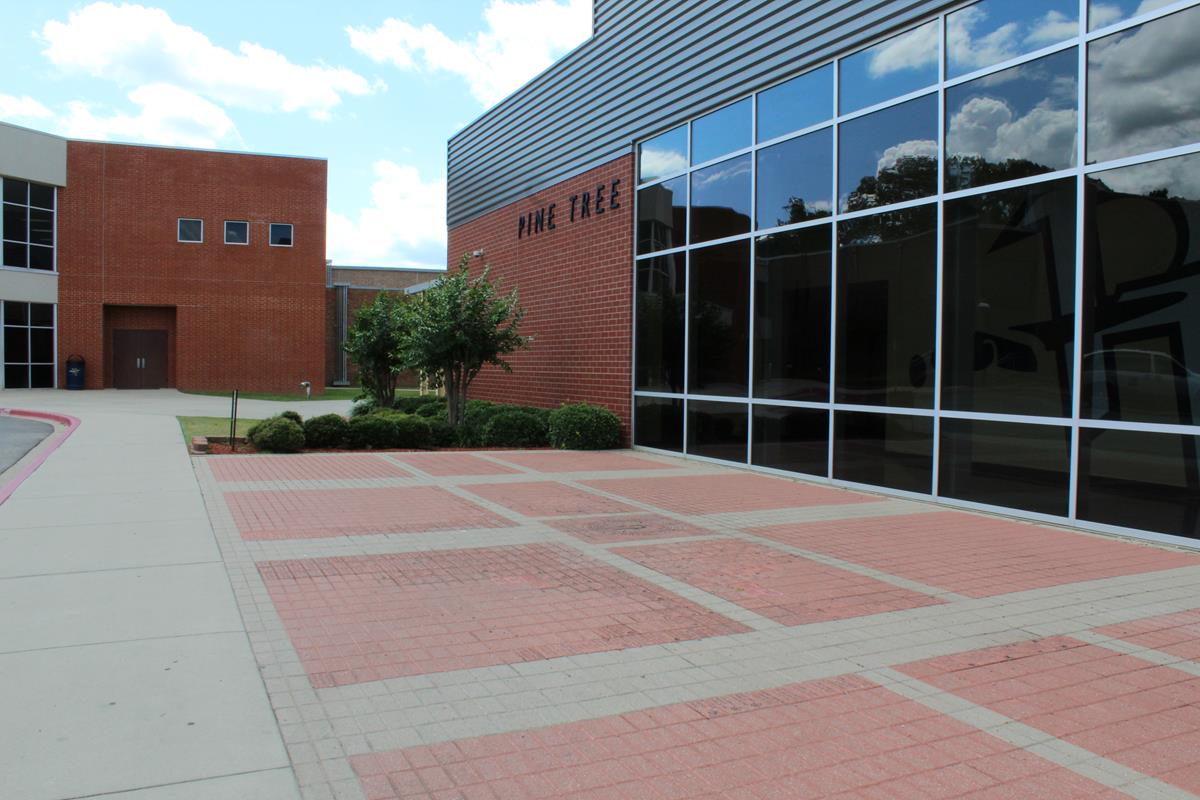 Pirate Plaza Bricks are a Great Gift to Honor or Remember Someone Special
In February 2009, the Pine Tree Education Foundation established Pirate Plaza, a brick plaza in front of the Pirate Center on the High School Campus.

The Pirate Plaza consists of 4" x 8" or 8" x 8" red brick pavers available for engraving to honor or remember the names of Pine Tree students, teachers, alumni, and community supporters. The brick comes with options with or without logos. Please note that the more logos used on a brick, the less space available for engraving names. The print size might be reduced to accommodate logos.
Suggestions for purchasing an Engraved Brick to be placed in Pirate Plaza:
An Engraved Brick in Honor of:
a Pine Tree student noting their name and graduation class year.

a Pine Tree student noting a special award or achievement.

a former student, or member of the Pine Tree Alumni!

a community supporter
An Engraved Brick in Memory of:
a former Pine Tree student

a former Pine Tree teacher or staff member

a community supporter
Return completed order form and payment to:
Pine Tree Education Foundation
1701 Pine Tree Road
Longview, TX 75604
Mail completed order form and payment to:
Pine Tree Education Foundation
P.O. Box 5878
Longview, TX 75604