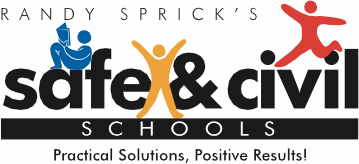 At PTISD, we believe students learn best in a safe and trusting environment. Establishing a safe and effective school environment is critical to academic achievement and positive student behavior . A variety of practices can be seen at the campus and classroom levels; the campuses which serve students PK-6th grade use a campus-wide system called: CHAMPs, which was designed by Randy Sprick.

CHAMPS is a proactive approach to classroom management which focuses on expectations for Conversation, Help, Activity, Movement, and Participation and can be used within a Response to Intervention (RTI) framework to promote positive student attitudes and behavior. Through a series of eight modules, the presentation explains steps for implementing key aspects of CHAMPs classroom management – Vision, Organization, Expectations, The First Month, Motivation, Monitor & Revise, Correction Procedures, and Class-wide Motivation Systems – and it also provides recommendations and resources for training teachers and paraprofessionals in the use of CHAMPs.
CHAMPS in the Classroom:
Teachers have developed expectations for the classroom.
They share these expectations through the use of CHAMPs:
Conversation

Help

Activity

Movement

Participation
Students are reminded of the expectations so that they know what behavior is expected during each classroom activity.
CHAMPS at the Campus:
Each campus has developed common expectations for common areas within their building. Each campus has been asked to determine what the positive behaviors they wish to see in areas such as the cafeteria, hallway and restrooms.

The expectations are posted in those areas in a positively stated manner. They are taught to the students in a consistent way throughout the school year. Students are positively encouraged when they are observed demonstrating those behaviors!
Effective School Research Says....
Include high expectations for student success.

Build positive relationships with students.

Create consistent, predictable classroom routines.

Teach students how to behave successfully.

Provide frequent positive feedback.

Correct misbehavior in a calm, consistent, and logical manner.