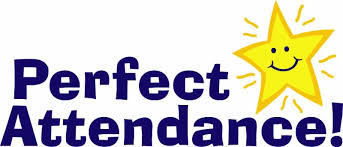 Sailing through 2023-2024 with good attendance!
Official attendance is counted at 9:45 am. In order to receive perfect attendance for the grading period a student must be present for attendance count.

Birch Elementary enjoys a high rate of attendance and we are striving to continuously improve and we need your help in doing so by scheduling medical appointments outside of the school day. If your child leaves for doctors' appointments during school an official note from a healthcare provider will allow us to count your child present when returning to school.
In an effort to help every student experience success in school, we take the following steps. It is our hope that these practices will help students succeed.

1. Each time a student is absent an automated phone call from the school district's system will notify the parent. Parents are asked to contact the school about absences, so we communicate clearly about special circumstances.
2. Warning letters are sent to students after the 2nd and 5th absences, which will inform them about the state compulsory attendance guidelines outlined. The letter will also outline the 90% Attendance for Credit guidelines.
3. Student conferences are held with an administrator and the student is referred to a school counselor. It is our aim to support families and to ensure that students attend school.
4. Parent conferences are held at the school or by phone contact.
5. The possibility of consequences given by the school may occur.
Once the previous steps are taken, and the student has surpassed the number of absences allowed within the guidelines of the state compulsory attendance laws, a legal court of law will be involved.